Our equipment
The company invests in quality, buying the best equipment from the world's most important brands. It possesses drills of various makes and models such as Pagani, Rolatec, Tecoinsa, Diedrich, Hydracore, Longyear and Acker; for drilling in lakes or coasts it has 3 Jackup platforms, as well as an array of tools for extracting rock nucleuses in NQ, HQ and HQ3 diameters.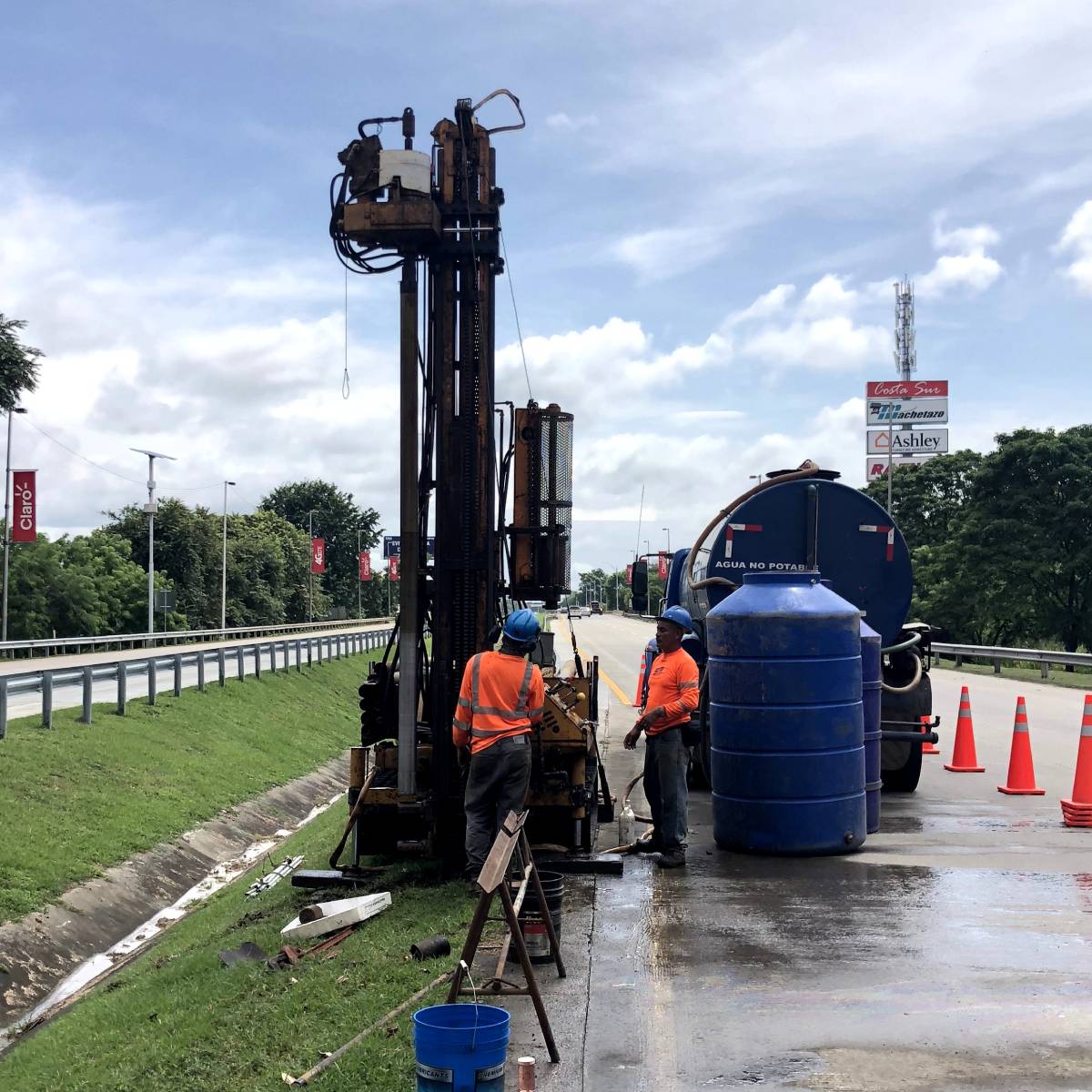 Our machinery
One (1) CPTU brand Pagani, model TG63-150
Two (2) Rolatec, model RL-48 Drills
One (1) Tecoinsa Driller, model T-50
Two (2) Tecoinsa Drillers, model T-60
Five (5) Diedrich, model D-50 Drills
Four (4) Diedrich, model D-25 Drills
One (1) Hydracore Drill, model 28
Two (2) Longyear, model 38 Drills
Two (2) Longyear, model 30 Drills
One (1) Acker Drill, model Teredo
One (1) Shanghai brand Drill
Two (2) DPSH brand Tecoinsa
One (1) DPSH brand Rolatec
Three (3) Jackup Drilling Platforms on Lakes or Coasts
Lot of equipment for rock core recovery in NQ, HQ, HQ3 diameters.
Sampling equipment
Tecnilab also has equipment for steady samples through Shelby or Denisson tubes, together with equipment for altered samples with Augers or double T2 tubes. It can also provide ASTM D 1586 standard penetration tools.
Equipment for unchanged sampling by Shelby tubes (ASTM D 1587) or by Denisson tube.
Equipment for altered sampling by means of augers and by means of a T2 type dople tube for dry drilling feed.
Standard Penetration Test Equipment ( ASTM D 1586 )
Permeability Equipment (Lugeon)
Permeability Equipment (Lefranc)
With over 7,000 geotechnical studies along its history, Tecnilab is a reliable and highly professional choice.